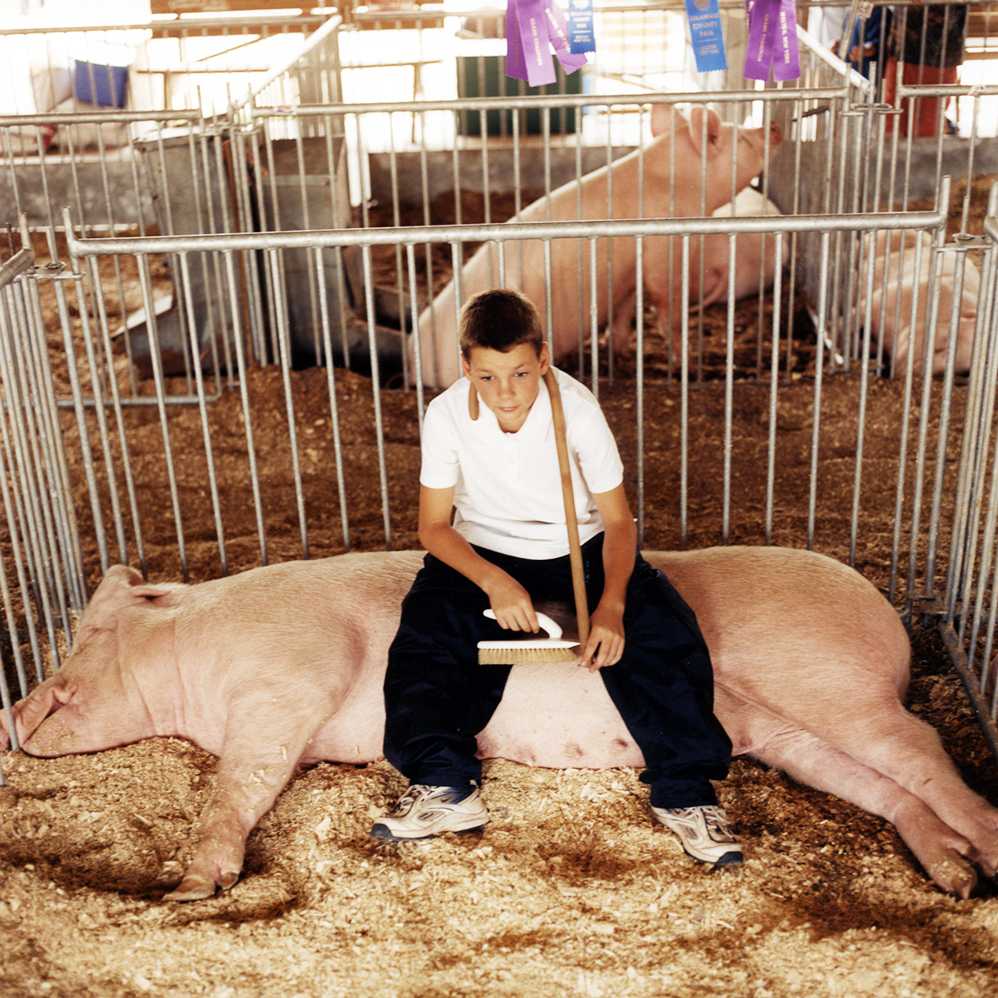 Till the Cows Come Home: County Fair Portraits
County Fairs have been part of the American way of life for more than 160 years and have existed because of the family farmers that choose to participate in the agricultural arena of these fairs. Yet, as family farms disappear at the rate of hundreds per month, family-based farming is struggling to retain its relevancy in rural farming communities and hold on to it's disappearing cultural lifestyle.
My objective was to capture the essence of this lifestyle through portraits of the participants, as well as the fruits of their year long labor. Every summer since 1998, from July to September I sought out these three to ten day events hoping to document in portraits and still life's, an agricultural tradition that may be in its sunset years. Aware that others have looked through a lens at similar subject matter, I did not want to beautify the experience or trivialize it through sentimentality. My love of irony, of circumstance, and of the candor of the moment, guided my photographic journey. I hope that when county fair participants look at these photographs they can say to themselves, "Yes, this is truly how it is."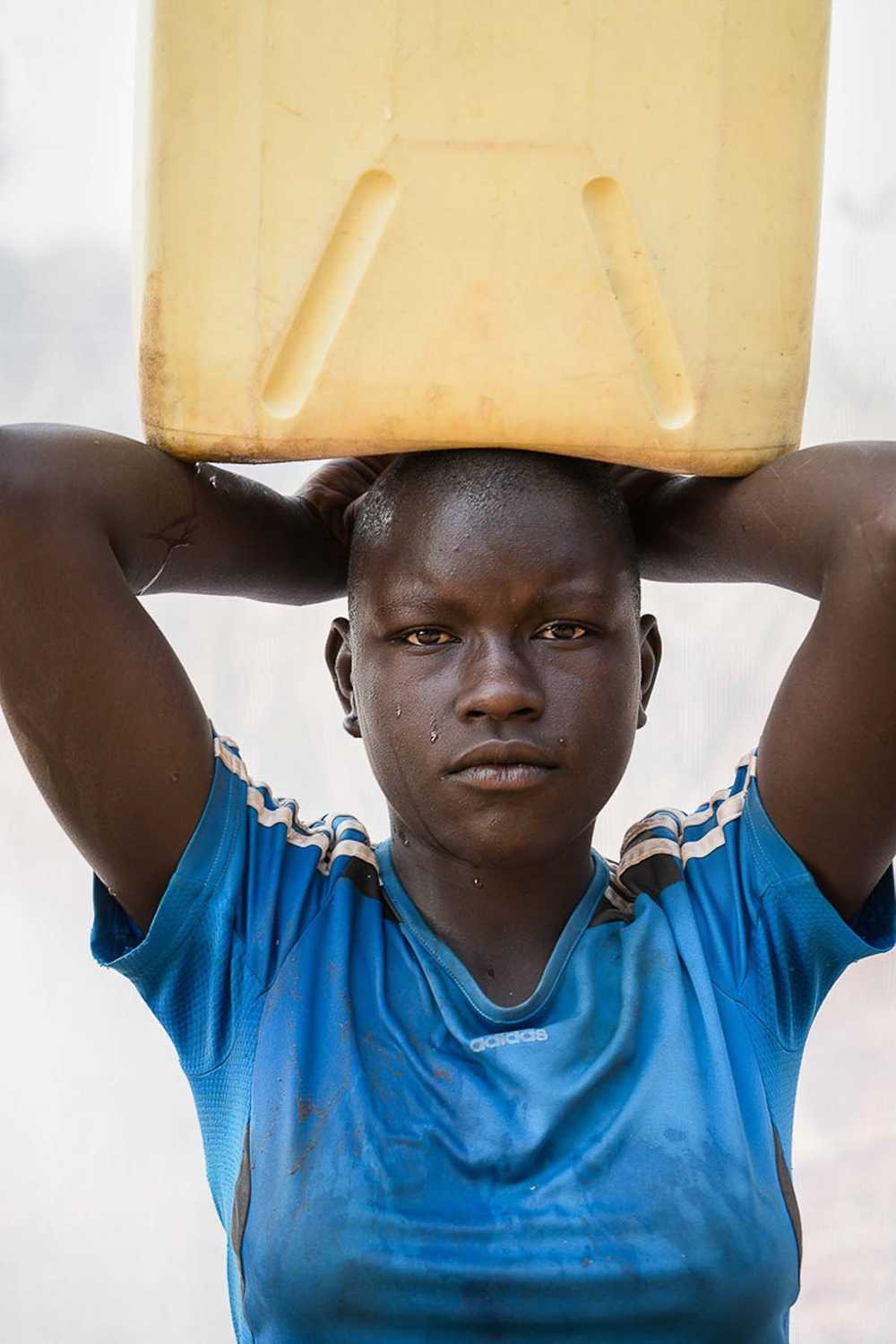 Working to Survive: The Women of Rural Uganda
Local and tribal customs in Uganda dictate that women maintain their households. They are the ones who fetch and transport water from their local boreholes at least twice a day. They carry 5-gallon jerrycans of water (41lbs) carefully balanced on their heads, often over great distances. In addition, these women gather firewood and charcoal for cooking, cultivate food, and prepare the daily meals for their husbands, children and other family members. I became impressed by these women's work ethic, dignity, comportment and sense of humor after having observed their activity on two extended volunteer trips to Northern Uganda.
My desire to see if I could showcase these qualities photographically led me to the idea of approaching some of these women to ask if I could photograph them. This series of portraits is an effort on my part to honor these women with the respect and admiration that I know they deserve.
Throughout Africa, mosquito netting is used for prevention of malaria and yellow fever, yet in rural communities many cannot afford them. With that in mind, I decided to use mosquito netting as a backdrop for these portraits. It served a dual purpose. It became a metaphor for the preventive care we consider "basic" in the West, but is lacking where needed most. And its translucent property provided both transparency and a quasi obscurity that isolate the women from their environment so they could become more visible, without removing them from it entirely.
Local assistants helped me set up the netting at markets and rock quarries and were instrumental in explaining my project objectives to potential subjects in their local language. This project could not have been done without their help.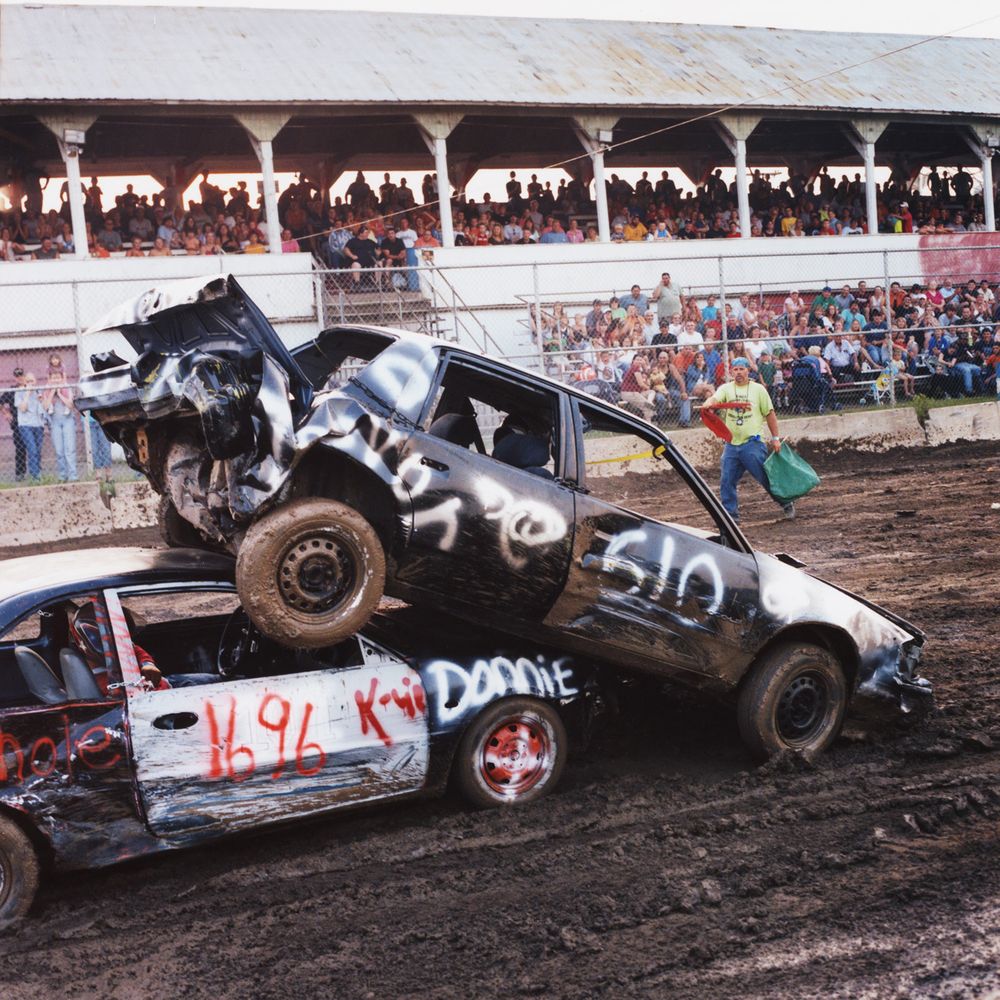 Smash'em Crash'em
Before extreme sports, there was demolition derby. A quintessential American populist pastime, that celebrates the deliberate destruction of America's 20th century symbol of mobility, the automobile, by bringing it quite literally to a complete Smahalt. Dangerous, unpredictable, even gravity-defying at times. Demolition is not just for the young, or the fit, or the well trained. Anyone with enough guts and a "derby car" can participate the demolition derby reeks of bravado and irony because of it's dangerous, unpredictable, even gravity-defying nature.
What is feared the most in the real world – the terrifying, ear-splitting sound of cars colliding – is applauded, encouraged and sanctified in the derby ring. This is where the video game bits the dust and balls to the walls ferocity begins. Demolition is not just for the young, or the fit, or the well trained. Anyone with enough guts and a "derby car" can participate the demolition derby reeks of bravado and irony because of it's dangerous, unpredictable, even gravity-defying nature.
Time is suspended for audiences and drivers alike. Hours are spent in anticipation: waiting to get a bleacher seat, to register a car, to pass inspection, to root for the best decorated vehicle and finally the wait between matches seems interminable as wrecks from each heat are hauled off to the auto graveyard. Till finally the waiting participant's turn is at hand.
It can take months to prepare a car for competition, and only minutes to annihilate it. Strapped into stripped-down shells of cars, competitors purposefully attack and destroy each other's vehicles with impunity, hoping to survive the destruction by piloting the last car moving to become the winner of a heat. The technique is simple to grasp and difficult to master: aim for a target, hit the gas peddle at full throttle and move in reverse. Even the most intrepid competitor will rarely risk certain immobility by using his front end to take out others.
Buoyed by a grandstand audience inured to flying mud, noise, smoke and diesel fumes, the heats slowly progress from small 4 cylinder wrecks to V-8 clunkers until the best of the heats enter a final "smash-off" to become champion destroyer.